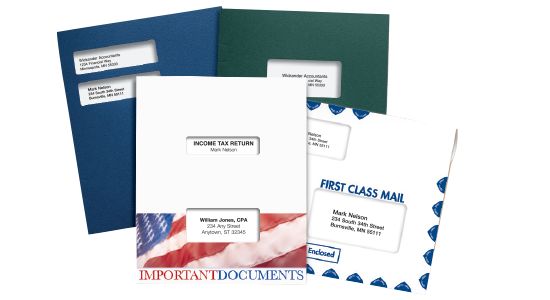 Tax Software Slip Sheet Folders and Envelopes
Our tax return software products are 100% guaranteed to work with your third-party software.*
Choose your tax software:
InTax

TotalTax

MultiTax

ProTax

CustomTax
Bring a new level of professionalism to your work by using the appropriate tax return software folder and envelop for your clients' tax returns! We offer the most complete assortment of tax folders for accountants in the industry today. Not finding what you need? We offer custom tax software folders and envelopes!
*The trademarks for the third-party software noted here are owned by their respective companies. No rights or endorsements are assumed or implied.